ignorance and entropy...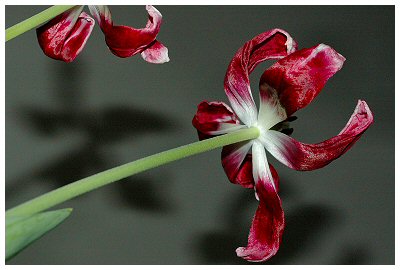 For those of you who actually viewed the
bottle study
and still care enough to know, my favorite of that group was the fourth one from the bottom. Second place would have been the second from the bottom. Why? Who knows...
Just to tease you, I'm working on a guest writer for this Wednesday. The two photos for tomorrow will probably come out of a group of photos I've been saving to add to Autochrome once I've finished updating the code. These were a few of the photos lucky enough to be copied to a different hard drive. A hard drive that didn't die. When will the Autochrome gallery update be finished? Who knows...
For you
Coleman
fans out there (and you are Legion), Jennifer spent her
"fun"
money (plus a bit of
"budget"
money) on a new
Sony Camcorder
. Expect to see video clips of extreme, teeth-rotting cuteness in the coming weeks. When exactly? Who knows...
And finally, for you uber geek types, I purchased a
new toy
yesterday. Sick of having a swarming hive of remote controls buzzing around your couch and getting lost in the cushions? So was I, so I bravely took action and fought back with the Best Buy credit card. Yes, our budget took a couple of bruises yesterday. When will we learn? Who knows...